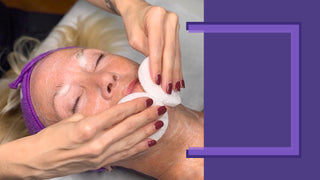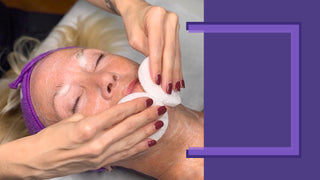 SOME SERVICES
Bookings can be done via our Vagaro site, email, or by phone.
Dermaplaning
$75
This resurfacing treatment helps with
annoying peach fuzz, hyperpigmentation and an overall exfoliation for the face. Expect a brighter, softer complexion and apply makeup seamlessly.
PCA Signature Facial
$85+
Our PCA Professional™ Signature Facial is an excellent first-time treatment and a great choice for guests that do not want to experience peeling. This facial calms, soothes, and strengthens all skin types and conditions.
Oxygenating Trio Treatment
$85+
The PCA Oxygenating Trio Facial is a 3-step system designed to promote a healthy glow by stimulating oxygenation and circulation within the skin, rejuvenating sluggish, stressed or acne affected skin as it draws oxygen to the skin's surface,resulting in a radiant, healthy glow.
Ultra Peel
$145
Formulated for maturing skin, this TCA blend improves surface texture, including fine lines and wrinkles, and promotes a bright, even skin tone. *Includes take-home post peel kit*
PCA Facial for Men
$85+
PCA Signature Facial for men design to clear, hydrate and revitalize the skin.
Face & Neck Microchanneling
$330
Treating yourself to a ProCell Therapies procedure means being the beneficiary of the most advanced system of growth factors and microchanneling on the planet. Proven to awaken the body's powerful regenerative abilities, our treatment packs are designed with everything your skin needs for unparalleled rejuvenation.
Microdermabrasion
$75
Microdermabrasion is a minimally
invasive procedure used to renew overall skin tone and texture. It can
improve the appearance of sun damage, wrinkles, fine lines, age spots, acne scarring, melasma, and other skin-related concerns and conditions.

*This procedure uses a special
applicator with an abrasive surface to gently sand away the thick outer
layer of the skin to rejuvenate it.