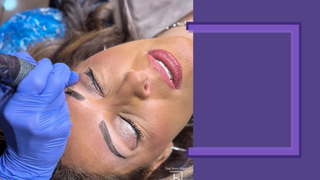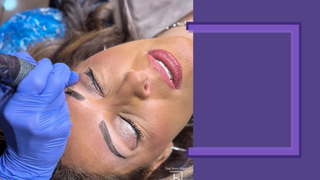 SOME SERVICES
Bookings can be done via our Vagaro site, email, or by phone.
Microstroking
$500
Microstroking is an advanced permanent makeup technique used to create thin, hair-like strokes in the skin. This technique is great for most skin types and skin tones.
*This service replaced our Microblading service
Combo Brow
$550
This technique is one I find I do for most clients who request microblading. the combo brow is a mix of powder and hair strokes. The powder acts as a background to the hair strokes, giving the brow a more dense, naturally defined appearance.
Ombre/Powder Brow
$600
This technique delivers a soft ombré effect in the bulb of the brow, while the rest of the brow is a soft saturated look giving you a look of "makeup". This generally will last 2-3 years and is good for any skin type.
Powder Brow
$450+
Powder brows are done using a machine. We start with a pre-numb to lessen the and discomfort. This technique creates a soft-saturated, beautiful, powdery look. It will take on more of a "make-up" look than a hair stroke appearance. This generally will last 2-3 years and is good for any skin type.
Lips
$500+
This procedure is designed to define and enhance your lips. During your consultation, we will discuss color
options as well as full lip and liner applications.
BASIC EYELINER
$495+
This service can be done in a multitude of ways including w a handtool or a machine. Either way is pretty comfortable due to the pre-numb that I use. We will discuss your options at your appointment as to whether you want a thick line, a lash enhancement or even a wing.
DESIGNER EYELINER
$550
Looking for a winged or Wedge liner, maybe a fashion color? This is the appointment for you!
Touch up
$75+
This session is also known as the
"perfecting session" and will be done 8-12 weeks from your initial treatment. This is when we will tweak and areas of your brows where the retention may not have held
Color Boost
$200+
This appointment should be made at least 6 months after your initial treatment to maintain the color of your tattooed brow/liner. Most of our guests return for a color boost around 18-24 months. This timeline can vary based on factors skin type, lifestyle,
What is permanent Makeup?
Permanent Makeup  is a cosmetic technique which
employs tattoos (permanent pigmentation of the dermis) as a means of producing designs that resemble makeup and hair strokes, such as eyebrows, eyeliner, and lips.
Most commonly called permanent cosmetics, other names include dermapigmentation, micropigmentation, and cosmetic tattooing.
Permanent makeup results in enhanced features of the face—definition is rendered to eyebrows, eyes, and lips by the use of colors. Results can imitate topically applied cosmetics or can be quite unnoticeable, depending upon the design, color value and amount of pigment used. At your consultation, we will go over the look, shape, and color of your permanent makeup procedure to ensure the best possible outcome.
»POST CARE | PRE-CARE